Published on Tuesday, 05 April 2011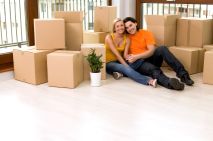 Hiring a removals company allows you for a more convenient move. With the removals company doing the loading, transportation and unloading you will be more relaxed than having to do all the work yourself. Of course, you would still have to supervise them. And you will only get a less stressful move if you get a reliable removals company.
The first step is to make a shortlist of the companies you should consider hiring. Family and friends are good sources for recommendations. At least getting such a recommendation from people you know and trust is more reliable. If you cannot get any recommendations, you can search for removals companies in your area through telephone directories. You can then call them up to ask about their services and their rates.
The easiest way to get information though is through the Internet. You can use a website wherein you simply input your information and your requirements. The site would then the information to various removals companies affiliated with them. Several quotes would come back to you in just one submission. What's even more is that since companies know that other companies would be sending quotes too they would usually give the lowest rates they can give.
Of course, you should not decide merely on rates. You should also investigate whether the company is licensed. You should even read reviews on the companies to make sure that you will indeed get reliable services from them.