Published on Saturday, 20 February 2010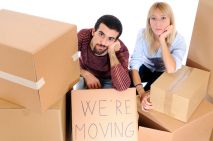 In a person's lifetime, he or she would need to move out from their own home at least once or twice. This would mean that you would have to look either for a better dwelling place or a more fitting house for you.
Not every mover knows and understands the reasons why they need to move out. Below are some of the things that people should understand about moving out:
You move out of your home and look for another one because you think that there is a much better place that you should dwell into - either a home that you think would best fit your living conditions or practically a new environment that you want. When you move out to a new home, you should be ready to succumb to a great deal of stress and worries. Remember that these are all just part of the moving out process. You need to be ready with these otherwise you will end up miserable while moving out. Moving out requires ample amount of money to shell out. This means that even when you think that all else has already been paid and settled, there are still some other things where financial intervention can make it a lot easier. '
These are the fundamental things that you need to remember and understand about the whole process of moving out.