Published on Thursday, 08 September 2011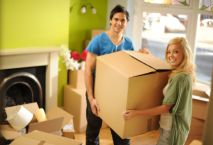 When moving week rolls around, you are probably not looking forward to the accompanying stress. This is where a man and van set up comes in. This will surely help make the move less stressful for you and give you more time on your hands for more important things. The first thing to do is to look for one that you can rely on. When you have two or three options on hand, you should ask about their list of services to know which ones you need to avail. This will depend on the stuff you want to move and the size of your property. The easiest way to do this is to go online and check the different services that man and van companies offer.
It will also help to read reviews to know if a particular man and van set up is reliable. If negative reviews come up, dismiss that option and look at the next one. It is preferable to find one that will help you in packing; some do it for an additional fee while some offer it in the included service rate. For sure, hiring a man and van set up will make packing up and go so much easier for you whether you are moving a small studio unit or a four storey house.