Published on Thursday, 23 September 2010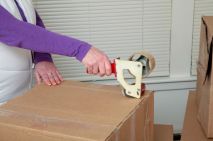 It sure is very much challenging to live in the city. With the noise of the industry, the heavy traffic, and enclosed spaces, it does sound good to escape from the city. The fresh air, the peacefulness of the surroundings, and the stunning views of the countryside will all sound and look like heaven to you.
So if you decide to move from the city to the countryside, a lot of people will surely envy you. However, before you feel the greatness of the countryside, there are a lot of challenges you need to encounter when it comes to moving. You need to conquer all the challenges to make sure that you will end up happy with your decision.
One of the things you must be prepared about is the change of life. The countryside can offer you poor transportation, minimal resources, and a few shops. Prepare for such kind of setup and pick a good location that can make your life not at all a tough one.
When speaking of the move, it is best to get a removal company from the city where you are currently living rather than a company from the countryside. This is because the city companies know very well how to effectively and efficiently navigate out of the city to your new abode. Hence, they are always better options even if they end up more expensive for you.
It is always a great idea to move to the countryside. However, before you do it, it is important that you make good preparations for yourself. Since the city and the rural life have a lot of great differences from each other, your preparations will make your move smoother and better.